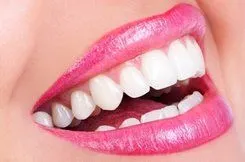 Our teeth come into contact with lots of things that stain them over time- coffee, tea, wine, dark fruits and juices, to name just a few.  Small organic molecule become trapped in our enamel and darken the appearance of our teeth over time.  Professional whitening bleaches those molecules while preserving your enamel, keeping your teeth healthy and returning them to their original brightness, or evening whitening more than they have ever been. 

There are multiple ways we offer bleaching in our office.  We have in-office whitening, custom bleach trays for at-home bleaching, and Opalescence Go trays for quick touchups.
All bleaching systems will cause some level of sensitivity that will diminish when the bleaching process is completed.  Talk with us about what can be done to reduce this sensitivity.